School Board Member Recognition Week at GPSD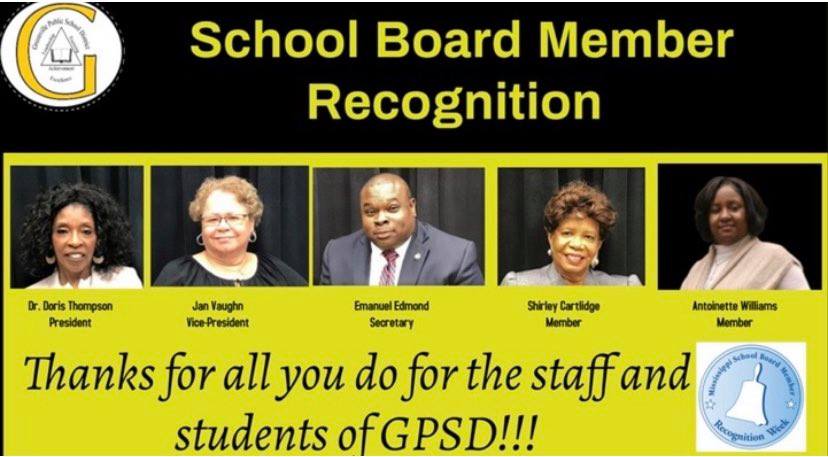 ---
Greenville Public School District would like to take a moment and show our appreciation to our district's Board of Trustees.
In recognition of National School Board Member Week, GPSD congratulates all of our dedicated and hard working school board members, who play a crucial role in our communities and schools.
Board President-Dr. Doris Thompson
Board Vice President- Jan Vaughn
Board Secretary- Emanuel Edmond
Board Member- Shirley Cartlidge
Board Member- Antoinette Williams
Board Attorney- Dorian Turner
Additionally, our school board members should be commended for their vital role in education and ongoing efforts to help promote student achievement and support of public education. Kudos on a job well done.
#TogetherWeCan