GPSD Board Approves practice for students during quarantine 8-25-21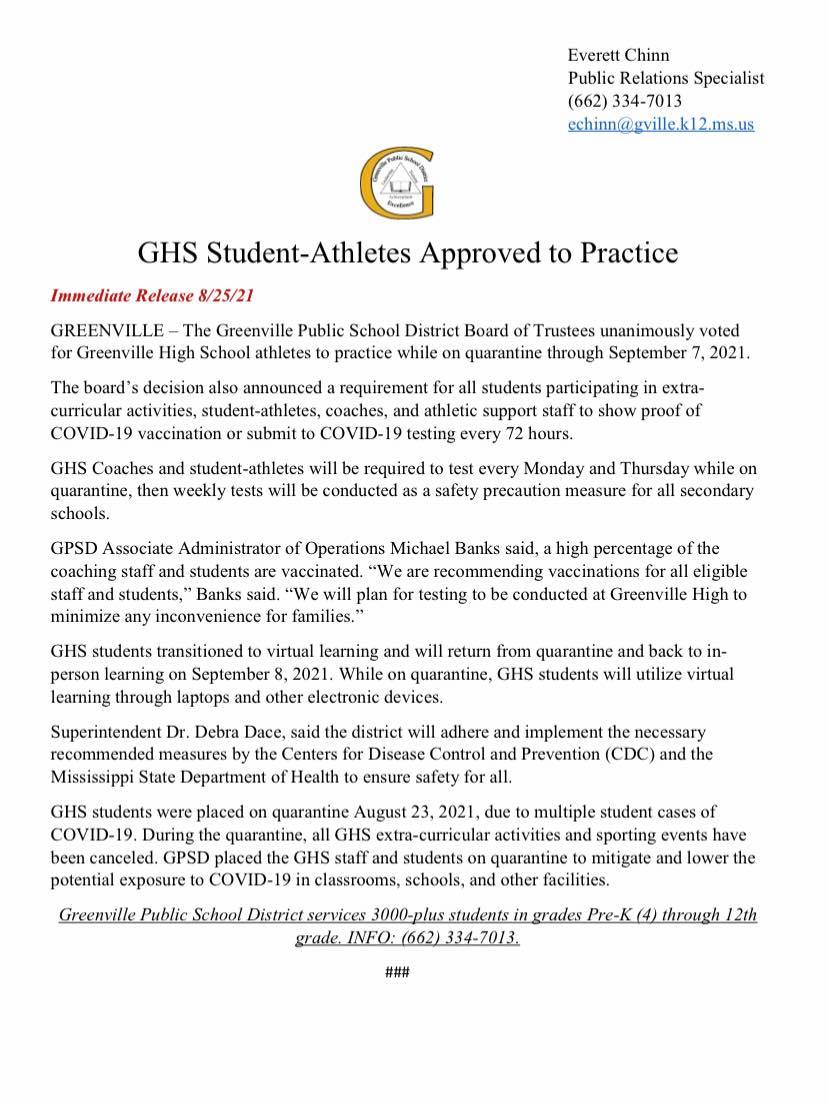 ---
The Greenville Public School District Board of Trustees unanimously voted for Greenville High School athletes to practice while on quarantine through September 7, 2021.
The board's decision also announced a requirement for all students participating in extra-curricular activities, student-athletes, coaches, and athletic support staff to show proof of COVID-19 vaccination or submit to COVID-19 testing every 72 hours.
GHS Coaches and student-athletes will be required to test every Monday and Thursday while on quarantine, then weekly tests will be conducted as a safety precaution measure for all secondary schools.