GPSD Celebrates National School Breakfast Week March 7-11, 2022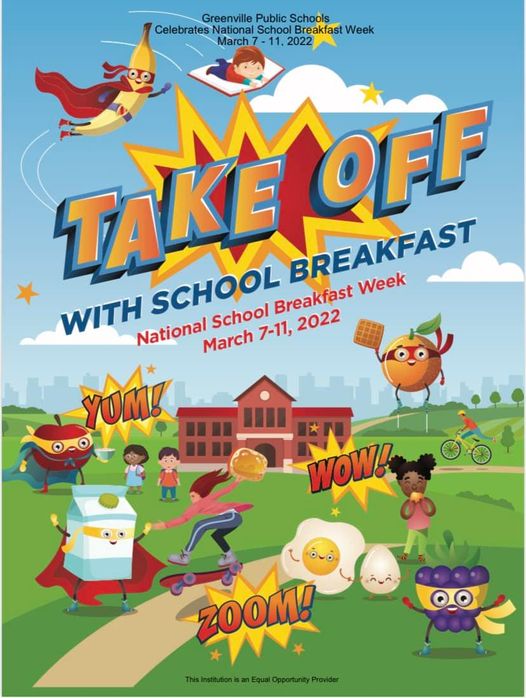 ---
Greenville Public School District will celebrate National School Breakfast Week March 7-11, 2022.
National School Breakfast Week takes place during the first full week in March to raise awareness about one of the largest welfare programs of the U.S. Government.
According to experts, breakfast is the most important meal of the day — and the federal government agrees. Ever since its inception in 1966, the School Breakfast Program has served billions of free and nutritious meals to students from all economic backgrounds.