GPSD Early Dismissal on 11/29/22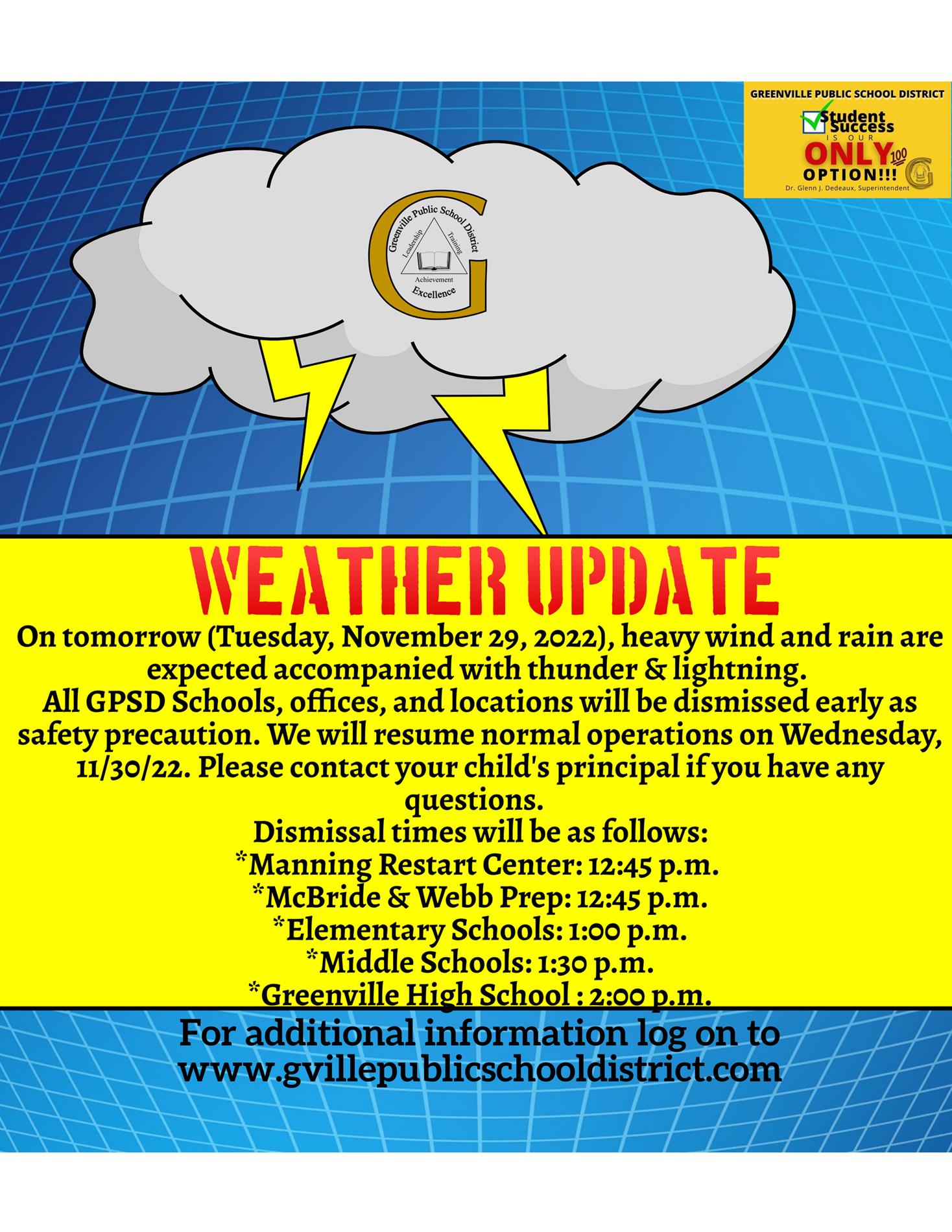 ---
🚨Attention🚨: Greenville Public School District will have an Early Dismissal Day due to the threat of potential severe weather predictions for our area on Tuesday (11-29-22) afternoon!! The dismissal times are as follows:
Manning Restart Center = 12:45 p.m.
McBride & Webb Prep= 12:45 p.m.
Elementary Schools= 1:00 p.m.
Middle Schools= 1:30 p.m.
Greenville High School =2:00 p.m.
For any additional questions or concerns, parents are encouraged to contact their child's base school and speak with the principal/administrator. #StudentSuccessIsOurOnlyOption