GPSD's Educator Career Fair set for 5-5-2022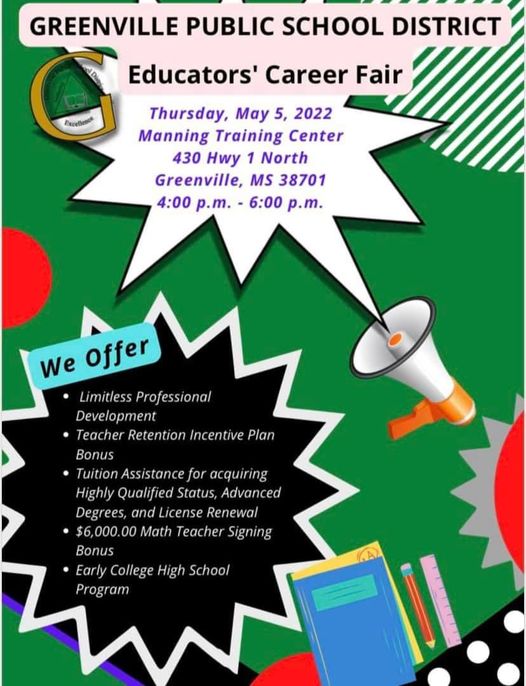 ---
GPSD's Annual Career Fair will be held at 4 p.m. Thursday, May 5th at Melissa Manning Restart Center, 430 Highway 1 (Next to Coleman Middle School). Applicants are asked to bring copies of the proper documentation, certifications, accordingly and join TeamGPSD!
The Greenville Public School District
is hiring! Current vacancies include: Special Education Teachers, School Nurses, English Teachers, Elementary Teachers, Gifted Teachers, librarians, teacher assistants, Math teachers, computer lab assistant, and bus drivers.