GPSD AR/myOn Reading & Math Challenge runs until January 4, 2022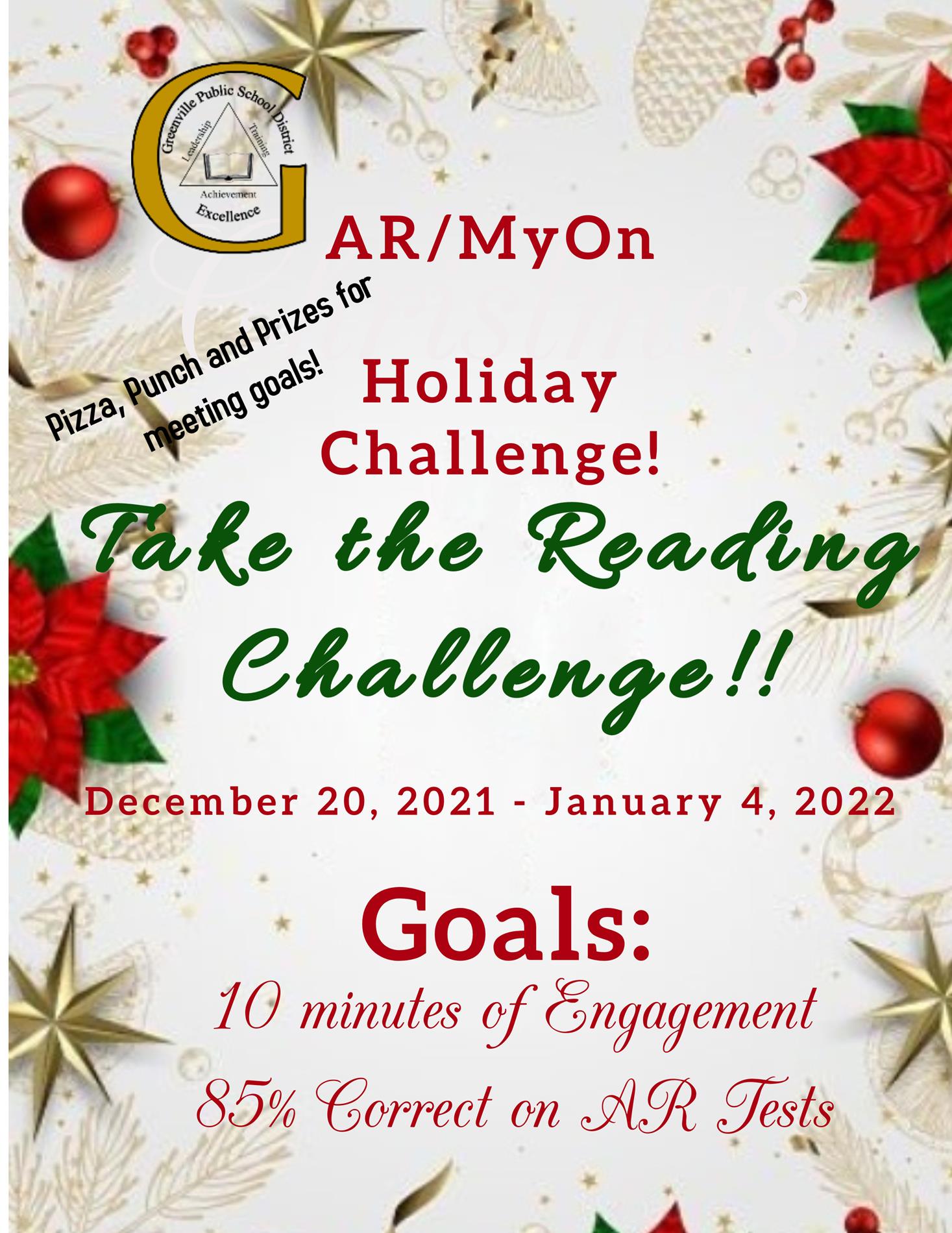 ---
All GPSD students are encouraged to take the Reading and Math Challenge!!
Join us for our AR Kickoff Challenge on Monday, Dec. 20, 2021 until January 4, 2022, for grades Prek-12. Greenville Public School District is excited to announce its annual Reading Challenge with AR and myOn.
Students can wear or share their favorite "Wakanda Forever" memorabilia virtually (t-shirts, posters, stickers, home decor, their own art designs, etc. ) or just share a picture of them engaged in reading from myON.
Upload your pictures to publicrelations@gpsdk12.com.
Get busy scoring your AR points. Student Incentives will be provided to students who meet their AR Goal. Some incentives will include: a pizza party for winners, gift certificates, goodie bags, and other prizes etc.
#StrongerTogether2021
#HappyHolidays2021