GHS Band Showcase "Battle of Big G"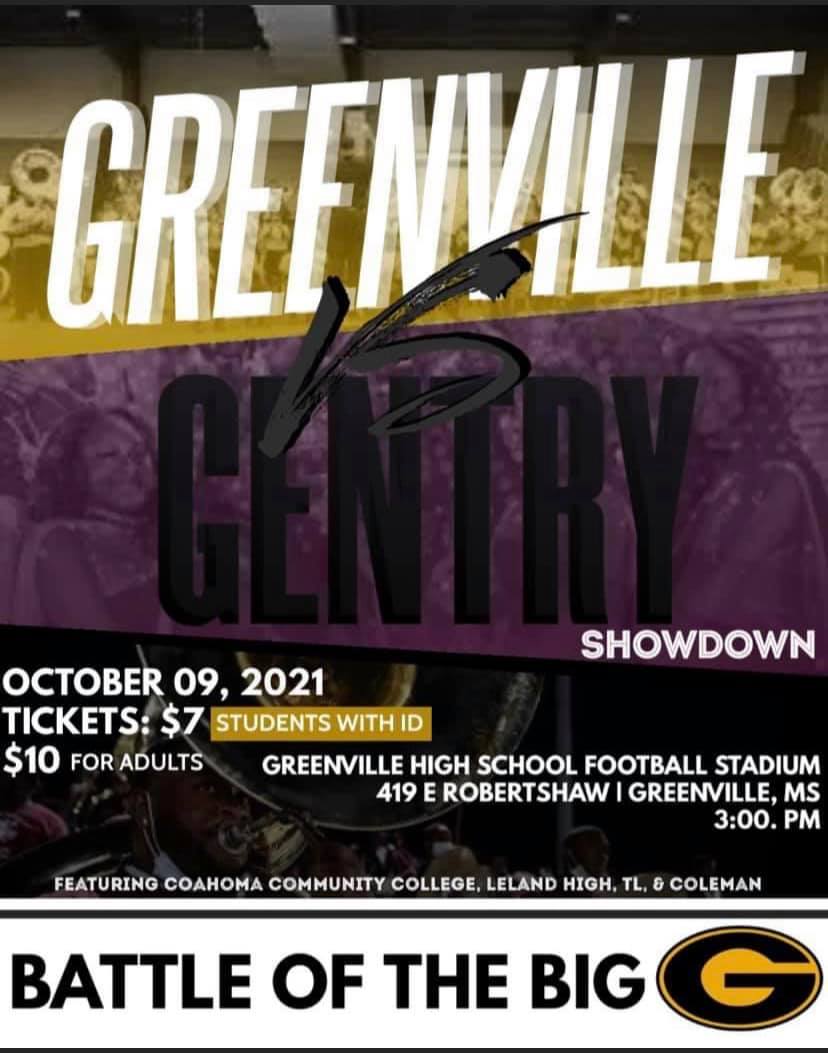 ---
Reminder
The Greenville High School Solid Gold Marching Band will host "The Battle of Big G" band showcase. The event will take place at 3 p.m. on Saturday, October 9, 2021.
Tickets are $7 for students with an I.D. and $10 for adults.
Various Delta area bands will be on display including Leland High, T.L. Weston, Coleman Middle School and Coahoma Community College. For more information call (662) 334-7061.
#itsagreatdaytobeahornet